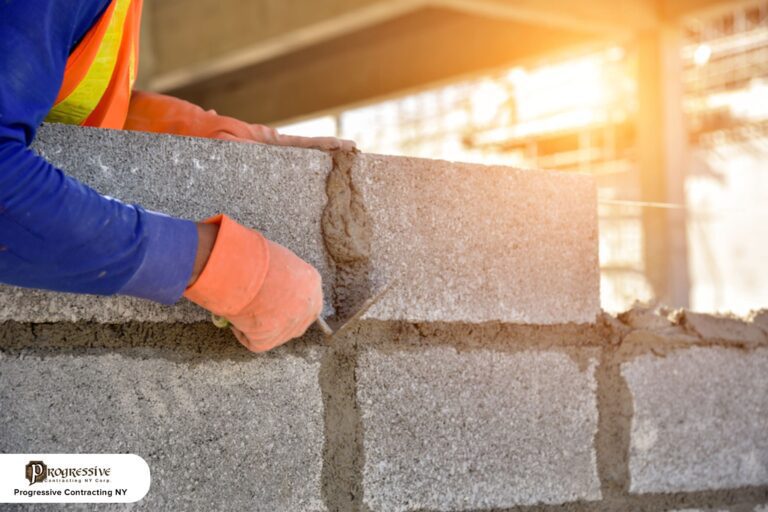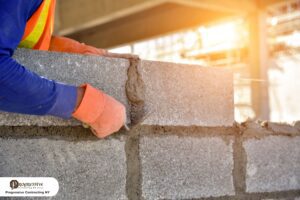 New York has a copious amount of brownstone architecture to enjoy. And while this building material might provide enjoyment for architecture enthusiasts to enjoy because it is primarily made of sandstone, it isn't always the most durable material. That's why Progressive Contracting NY Corp. offers brownstone repair services for Brooklyn NY and the surrounding areas.
Professional Brownstone Repair Services in Brooklyn NY
Our team of brownstone experts has been providing brownstone repair solutions for more than 10 years. We are passionate about the work we do and providing reputable and reliable services for our clients. Our Brownstone Masonry Contractor in Brooklyn NY has the market knowledge and expertise in this field. Whatever your brownstone repair needs, we're happy to get the job done well and for a reasonable price within your budget. We provide the following brownstone services in order to further protect and preserve this iconic style of New York architecture:
Brownstone Facade Restoration
Exterior painting
Façade renovation
Brownstone Façade Repair
Roofing services
Brownstone Stoop Restoration
Waterproofing
Our skilled team of artists believes in high-quality workmanship and design. We provide honest, reliable work to repair your brownstone building. With our help, your building will be carefully repaired or restored, showcasing its architectural beauty once again. I suggest you hire Brownstone Masonry Contractor in Brooklyn NY for quality work.
After you contact us for brownstone repair solutions, the process is quick and simple. We create a plan for the work to be done, show it to you for approval, and then make sure to follow it as we begin work. We start on your repair as soon as possible and keep you up-to-date on any progress and developments throughout the process. From there we finalize the project and ensure everything is completed on time and according to the highest standards of quality.
Following project completion, we walk through the completed project with you to ensure everything meets your expectations.
Offering Dedicated Work
For brownstone repair solutions in Brooklyn, NY, of the highest caliber call Progressive Contracting NY Corp. at 718-350-7388 to learn more.