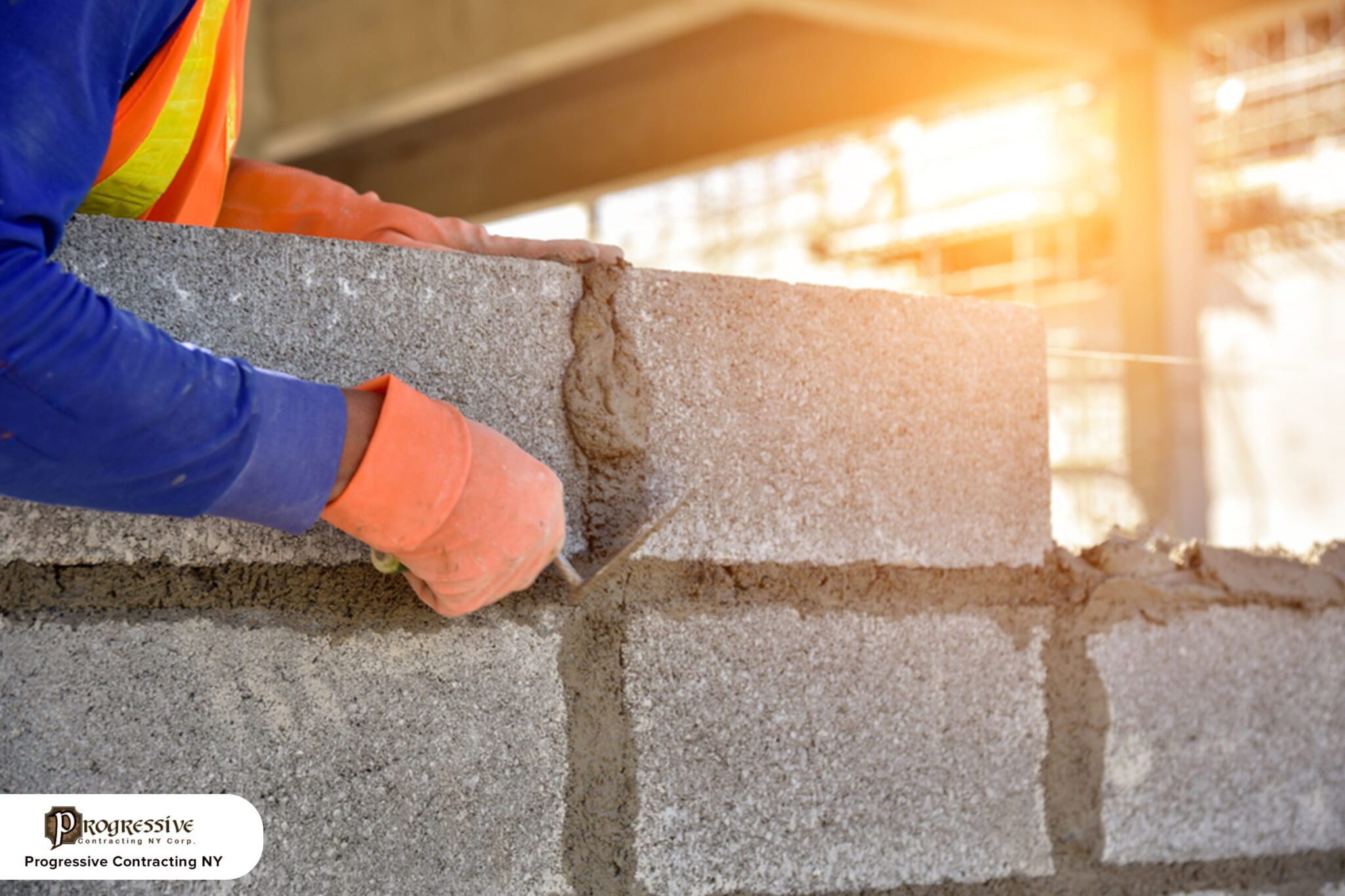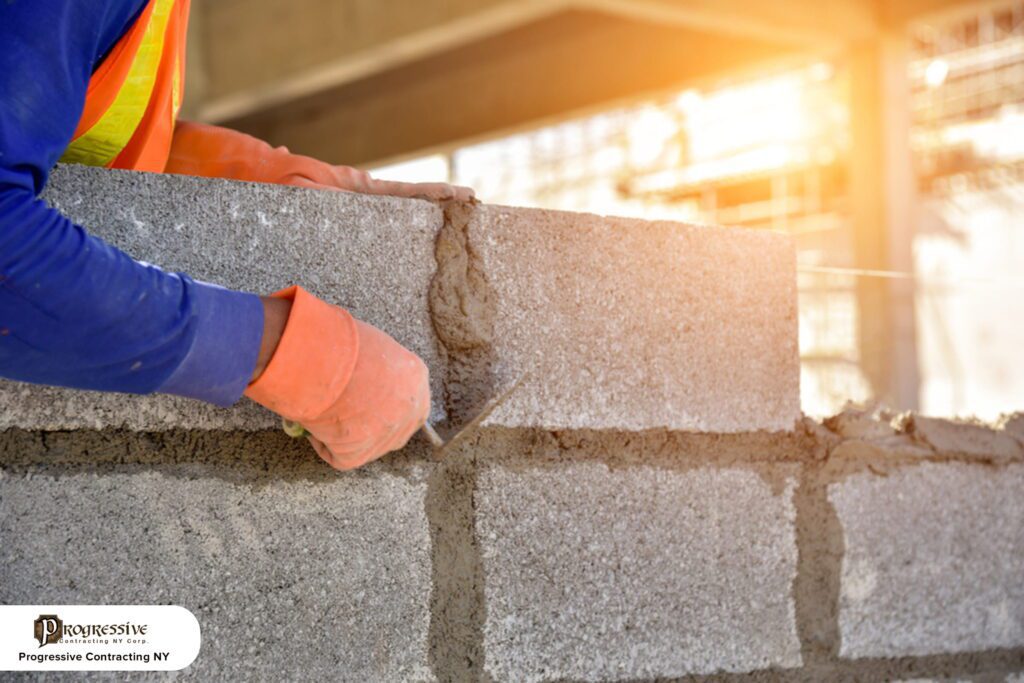 If you are in need of a professional masonry contractor in Brooklyn NY, the experts at Progressive Contracting NY are ready and willing to assist you. No matter what kind of masonry project you need help with, we have the knowledge and skills to get the job done right. Read on to learn more about the masonry services that we offer.
Our Professional Masonry contractor in Brooklyn NY
We pride ourselves on our ability to work with a wide variety of masonry materials in order to create the perfect aesthetic for any building. Our professional masonry contractor in Brooklyn NY provide different services:
Brownstone Restoration
Brownstone Repair
Concrete sidewalk
Brick pointing
Limestone Repair
Furthermore, we also work with brownstone — the quintessential, beloved apartment building aesthetic in New York City. So no matter what material you need to be used in your masonry project, we will create a gorgeous, professional-looking building that you will be proud of.
With over a decade of masonry experience, we will be able to customize, create, and produce a building exterior that the residents of Brooklyn can love for years to come.
Our Other Services
Aside from general new masonry, we can also provide our customers with masonry repair and restoration. Let us help you get your building back into pristine shape. We also offer roofing services. This includes both new roof installation and roofing repairs.
In addition, Progressive Contracting NY is also proud to offer waterproofing services to its clients. Water damage can be a costly occurrence, but with the right waterproofing procedures, you can rest assured that you will avoid water damage. We have best team of masonry contractor in Brooklyn NY for delivering quality work.
,Whether you have new construction or just need a good restoration, you can spruce up your building with professional masonry. Call Progressive Contracting NY at Brooklyn, 347-341-3808 Menhattan 7183507388 to learn more about our masonry services. We're happy to answer any of your questions.